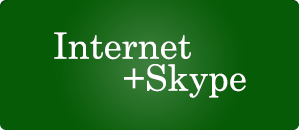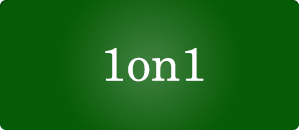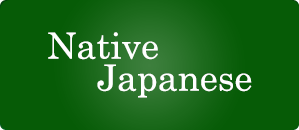 Internet

Web camera

Microphone

Skype

A device that can use Skype (toll-free), a headset with mic, and a Web camera are all you will need to take lessons. Being able to take lessons from home or the office saves you time spent commuting to lessons. Textbooks do not need to be purchased, and can be downloaded free of charge from our website. ALC's Online Japanese School lets you get started in a private lesson with a Japanese instructor.
People who can benefit from the Online School
Corporate customers
thinking about conducting Japanese language training

Lesson topics for business situations
ALC's Online Japanese School offers courses especially for business situations. This includes topics such as business telephone conversation, business honorifics, business etiquette, and business e-mails. Through private lessons with content focused on actual business situations, students can quickly improve conversation skills needed for work. We also offer customized lessons tailored to your company's unique needs. Feel free to contact us if you are a training coordinator thinking about improving the Japanese skills of your company's foreign employees. more
Individuals
looking to improve their Japanese ability in daily conversation and business settings

Thorough one-on-one conversation practice
Whatever has stopped you from studying in the past — whether it's been a lack of a nearby Japanese school, being too busy with work or housework, or being dissatisfied with how little time there is to talk in group lessons — ALC's Online Japanese School is the perfect choice. You can use your PC, smartphone, or tablet to reserve a lesson anytime you like. As lessons are conducted using Skype (toll-free), you can even take them from home. With 50-minute lessons that are one-on-one from start to finish, you'll get a great sense of achievement and fulfillment after each lesson. more
Courses Offered
ALC's company profile
ALC is a comprehensive Japanese language education company with 50 years of experience.
We now live in an interconnected world where borders are easily crossed. For over 45 years, ALC has been engaged in language education with a vision that this time would come. We have over 30 years of experience providing Japanese language instruction to non-native speakers and have trained 80,000 highly-capable Japanese instructors through correspondence courses that are part of our Japanese instructor development program. We are also engaged in the publishing business. The 120 textbooks we have published for both students and instructors are used at numerous organizations providing Japanese language instruction. In addition, ALC develops and administrates telephone-based Japanese speaking test
[JSST(Japanese Standard Speaking Test)]
. Using a 10-point scale, these tests grade conversational ability — something paper tests struggle with. The tests are used by companies when recruiting and training foreign staff. As global interest in Japan and Japanese culture grows, ALC will continue to develop new educational curriculum, tools, and support solutions.